Transcribe and Translate
On top of transcribing audio to text you can also translate the text into another preferred language. Automatic translation has come a long way, so translate the transcript into a foreign language, and you will be satisfied with the result. With Maestra, it is possible to create translations in more than 50 languages. The translation process is incredibly swift and time-efficient.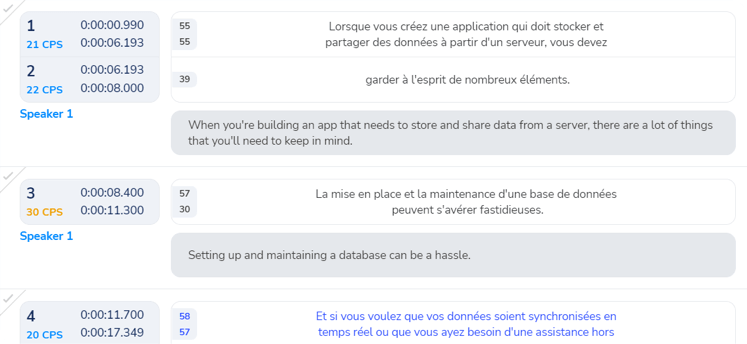 Transcribe Podcasts
A podcast is one of the more popular forms of content due to its simplicity. All you need is a device that records audio, an internet connection and an idea to talk about.
Every content creator doubts their content when they do not see the numbers they imagined. However, the language barrier is a real deal-breaker when it comes to accessibility. Having the transcripts of your podcast can help the hard-hearing viewers and translating the transcript of recordings can help break the language barrier to have access to a global audience.
Audio Recording Transcription
There are many reasons you might want to use a transcription tool to auto transcribe your recordings. Maybe you are a professor who would like to offer their lectures to a global audience. Or you need to transcribe speech for a business or to share. Convert audio files with a click and share what you have with the world.
Maestra's online tool will help you transcribe audio to text in minutes, you can focus on the transcript to improve the text transcription, and use all Maestra capabilities to get access to a wider audience.