Boost your YouTube channel
Automatic subtitle generator powered by machine learning. Add subtitles to your videos in 50+ languages,
NEW
Our mobile app is released
Go global in 3 easy steps
You can reach millions more viewers around the world by having subtitles in foreign languages. Our advanced speech-to-text conversion software helps you add subtitles in 3 easy steps.
---
How subtitles can get you more subscribers
Not everyone speaks your language
80% of YouTube views come from outside of the U.S. Subtitling your content will let you reach millions of people around the world who want to view your videos, but can't speak your language.
Many people can't turn on audio
50% of consumers say captions are important because they watch videos with the sound off. The reasons include they were in a quiet space, they didn't have headphones, they were in a noisy crowd or they were multitasking. Don't let their surroundings keep them from viewing your content, easily add captions.
Captioning improves SEO
A study by Discovery Digital Networks measured a 14% increase in SEO for YouTube videos with captions, compared to videos without captions. Captions provide a text version of your video so Google can crawl and index your YouTube videos, making them more likely to rank higher in searches for relevant keywords. You can boost your SEO even more by getting your video indexed in multiple languages.
learn more
We make captioning easy.
Maestra makes everything fast and simple with
industry-leading speech-to-text and editing tools.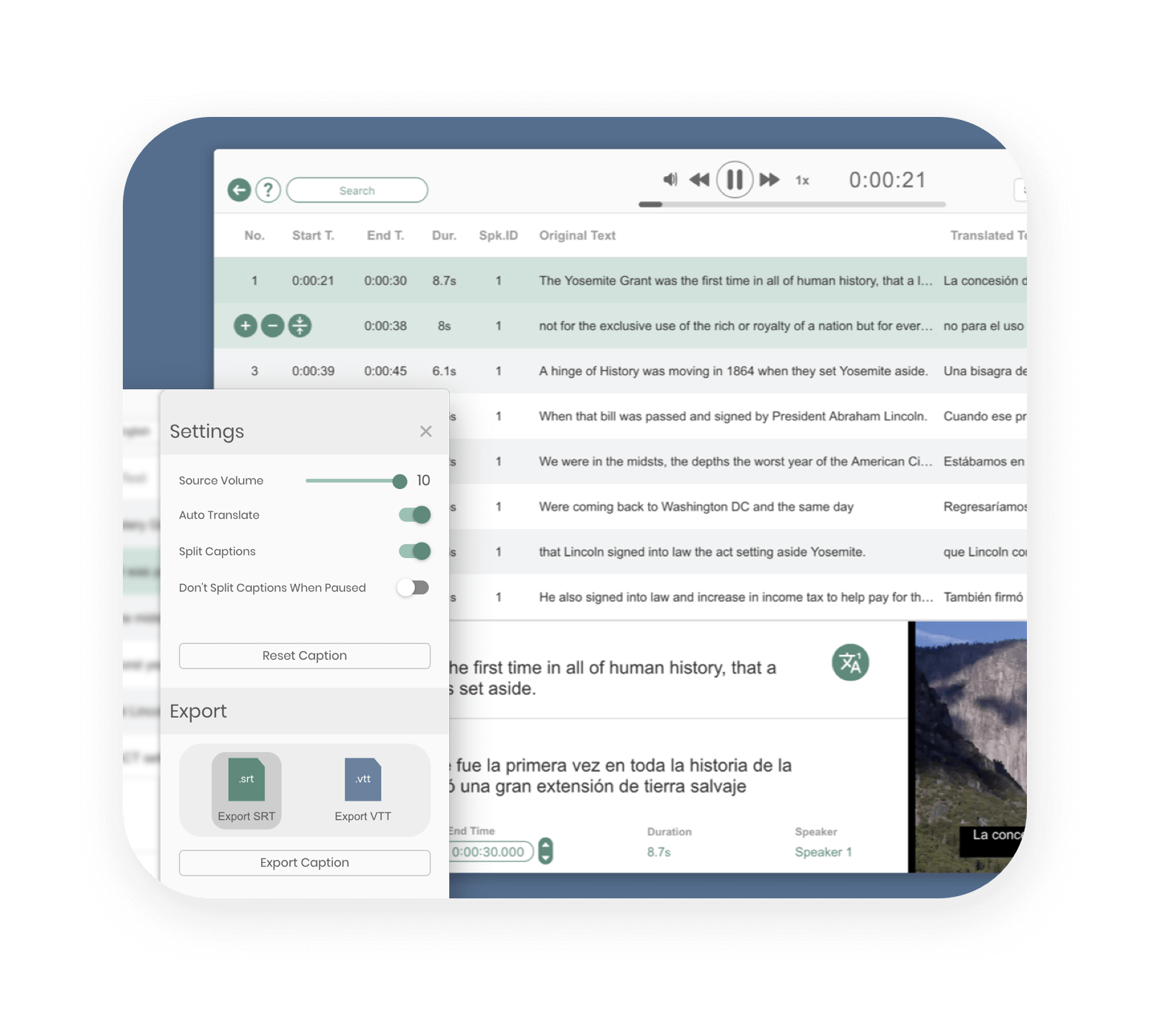 Advanced Caption Editor
Correct any mistakes using our fast and easy caption editor.
Edit and Export
Edit your files on our platform, or export to SRT and VTT.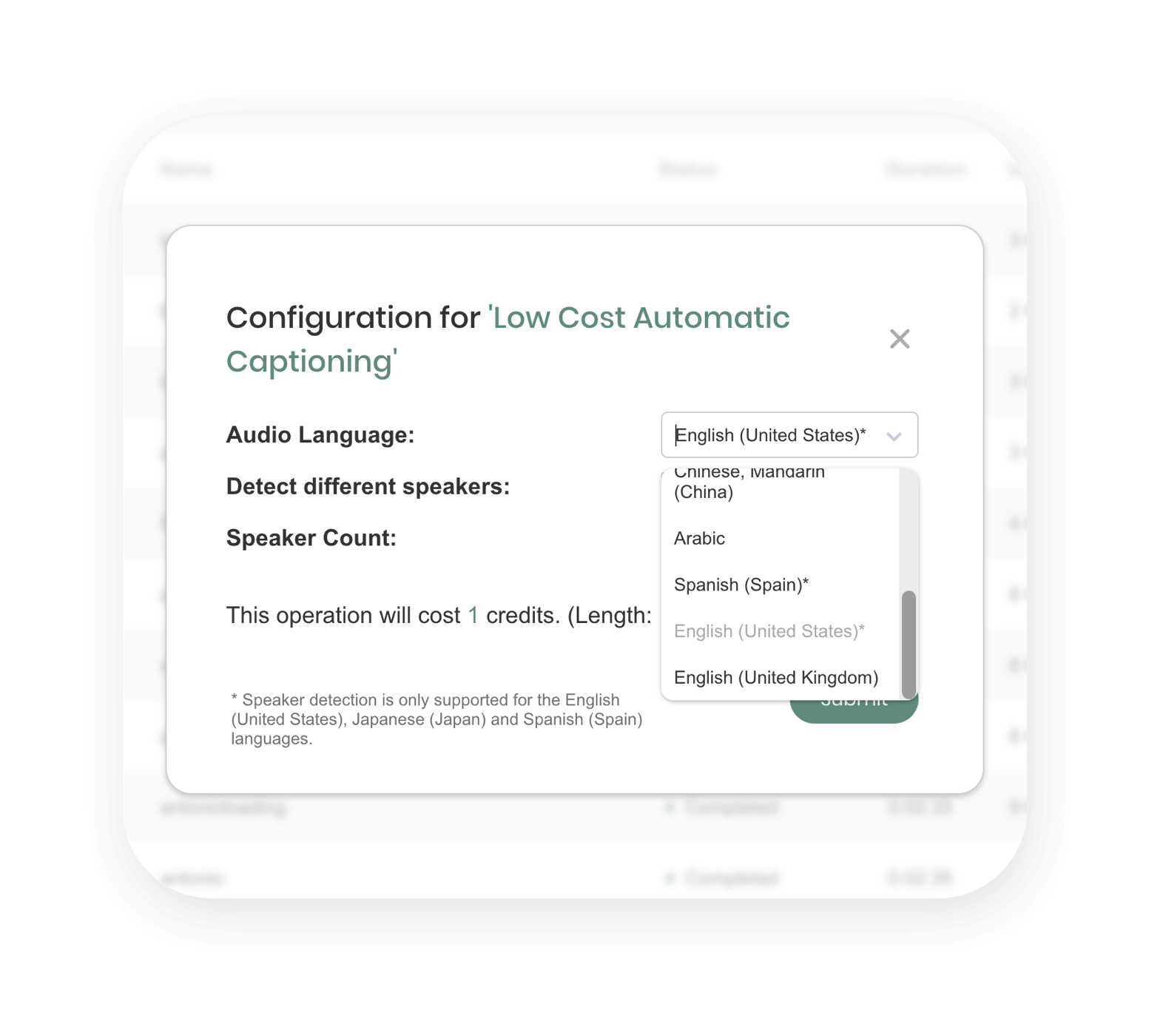 Language Support
We support more than 50 languages, including English, Spanish, Chinese and more.
Pay As You Go!
Keep your minutes as long as you need, your minutes don't expire!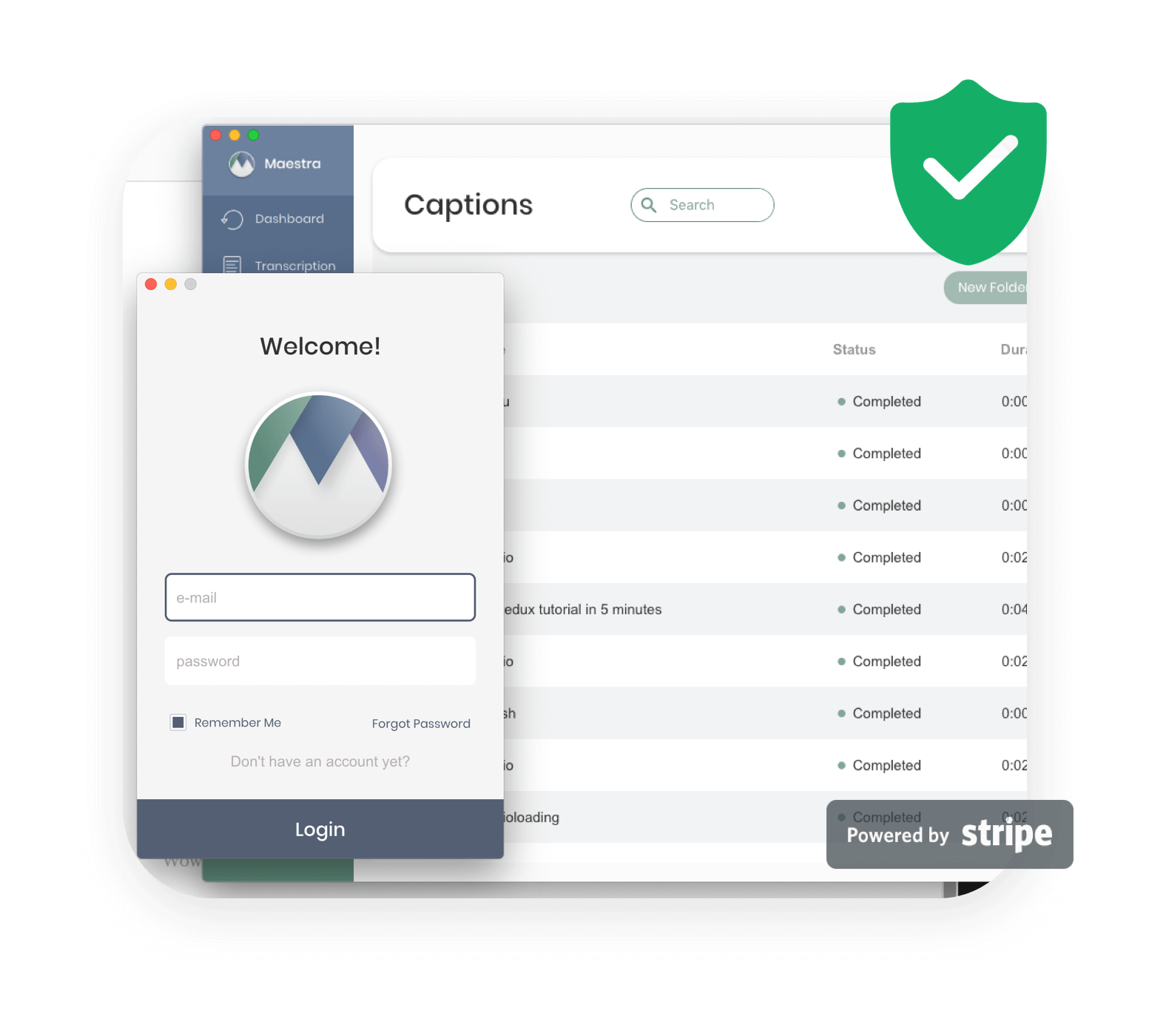 Shared Accounts
Access and share your account on multiple devices and with multiple people.
Secure
Process is completely automated and secure.